Smithers, British Columbia
---
Where it all began
---
Based in Smithers BC, Driftwood Diamond Drilling has a variety of ongoing projects in British Columbia. Surface, Geotech and Underground Drills are available.
Whitehorse, Yukon
---
Driftwood Diamond Drilling operates in the Yukon on numerous projects throughout the territory. We have a staging area located in Whitehorse. Surface, Geotech and Underground Drills are available.
Zacatecas, Mexico
---
Driftwood Diamond Drilling has a staging area in Chihuahua, Mexico. Underground and Surface Drills are available.
Lima, Peru
---
Driftwood Diamond Drilling began Peru operations in 2019, based out of Lima. Underground and Surface Drills are available.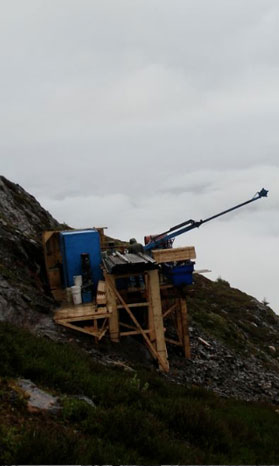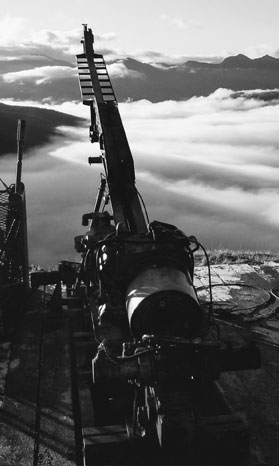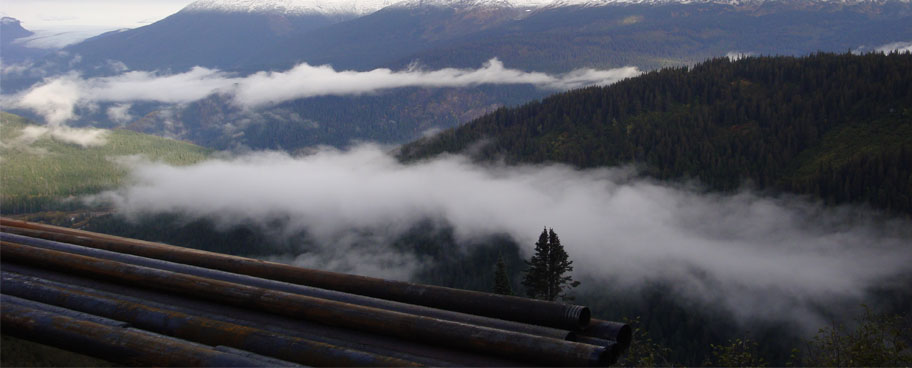 ZERO LOST TIME INCIDENTS IN 2018
Driftwood Diamond Drilling Ltd. Safety Standards
---
Driftwood Diamond Drilling Ltd. is committed to conducting all business activities in a responsible manner which assures; the health and safety of people, environmental stewardship, quality of the services, and compliance with all applicable legal and regulatory requirements where we operate. Driftwood Diamond Drilling Ltd. has a proactive and comprehensive Health and Safety, Environmental and Quality (HSEQ) Management System that is audited annually by external auditors on behalf of the Canadian Diamond Drilling Association to ensure compliance with the Drilling Excellence Certification Standard. The HSEQ Management System includes but is not limited to:
---
· Policies and Procedures,
· Employee Orientation,
· Internal and External Training and Education Requirements,
· Worker Safety Observations and Competency Evaluations,
· Site Inductions,
· Emergency Response Plans,
· Regular Meetings and Inspections,
· Statistical Tracking,
· Maintenance and Calibration Programs,
· Document and Record Control,
· Risk Management,
· Legal and Contractual Obligation Management,
· Continuous Improvement Provisions.

---

Finn Conradsen - Program Manager
Taseko Mines
---
I was the Program Manager for a metallurgical exploration program executed in 2018 at a remote British Columbia location. Driftwood Diamond Drilling provided the drilling services for the program. The services provided by Driftwood Diamond Drilling was an integral part of the project's success. Driftwood offered high quality drill services, including competent and knowledgeable personnel. The drill rigs provided for the program were adaptive and streamlined for working on a fully helicopter supported program. A sufficient supply of consumable materials, parts and spares were provided with the rigs. The process of tear-down and establishing new setups were conducted within minimal times. Efficiency of the moves was critical to maintaining project budget and  schedules. The program experienced negligible standby times due to mechanical or equipment failure. Penetration rates were above expectations, particularly within fractured ground conditions. Driftwood provided the best rigs for the job and maintained a safe and productive crew with zero lost time injuries, that was supported by a responsive operations and administrative team at the corporate level.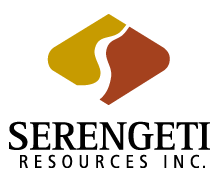 Quinn P. Harper, Chief Geologist
Kwanika, Serengeti Resources Inc.
---
I've had the pleasure of working with Driftwood on both the Kemess and Kwanika projects and I would be pleased to work with them again. The level of technical and operational professionalism and mechanical aptitude Driftwood provides to clients helps projects to be successful by maximizing drilling meters and extracting as much value as possible out of every dollar. Driftwood's field crews have plenty of operational and logistical support from the head office, and we were never stuck on standby on account of the drills. At Kwanika, we tested Driftwood with difficult drilling scenarios and technical objectives including hydrogeological equipment installations, split-tube drilling in deep holes and SPT tests for geotechnical investigation, and they performed flawlessly. We honestly could not have completed such a diverse drilling program without their help.

Wade Barnes, Project Geologist
AuRico Metals Inc.
---
I have had the pleasure in having Driftwood conduct shallow fly drilling programs and deep drilling programs at the Kemess Property for several years. The drilling was safe, clean and productive with very little downtime. All of Driftwood's staff were approachable and easy to communicate with which helped create a positive work environment for each exploration program. I would recommend Driftwood for any exploration/mining project that needs any sort of diamond drilling.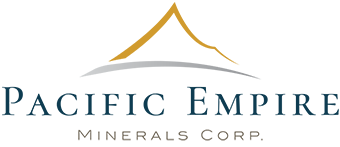 Rory Ritchie, VP – Exploration
Pacific Empire Minerals Corp.
---
Driftwood Drilling was a pleasure to work with.  Their consistently high standards of professionalism, production, service and safety ensured the efficient and successful execution of exploration drilling programs.